WORKING TOGETHER AT ST HELENS
Our strengths and priorities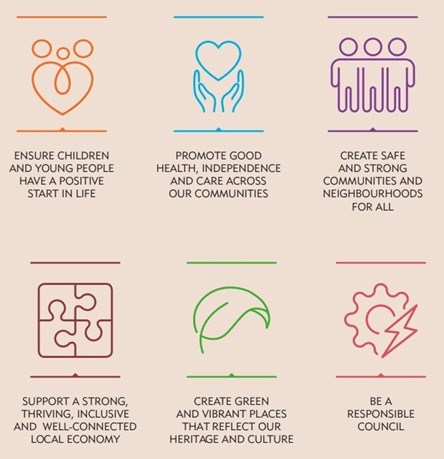 Working at St Helens Borough Council, every day is different, but we all come to work with the same shared purpose to work together to deliver our services for our residents.
Working together for a better borough, with people at the heart of everything we do, by improving people's lives together.
Creating distinct, attractive, healthy, safe, inclusive, and accessible places in which to live, work, visit and invest.
Together we have developed six priorities (see right). Whatever role we have, we are all here to contribute to making these a reality within our borough.
Our vision for our workplace culture
Working together at St Helens:
Everyone is included
Everyone has a voice
Everyone is empowered to influence
Everyone is proud of what we do
Our values
Together, we trust one another
Together, we work with integrity
Together, we collaborate
Together, we keep innovating
Ways of working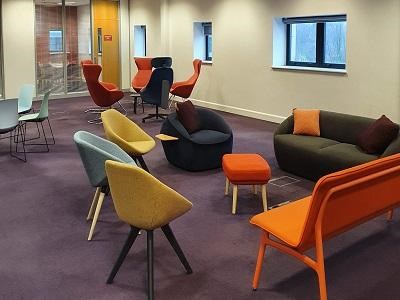 Here at St Helens Borough Council we have a diverse range of roles, some with fixed start and finish times and some where there is more flexibility in how we work to deliver our services.
We passionately believe that 'work is what you do, not where you do it', empowering us to work differently to deliver better services. We have embarked on a programme to change our ways of working.
Our ways of working programme gives us the opportunity to modernise our working practices, moving away from traditional assumptions about where, when and how work should be done to a culture of working wherever, whenever and however is most appropriate to get the work done.
This doesn't just cover our working hours, locations and workstyles, it is about being responsive and adaptive to service needs, embracing innovation and utilising technology.
All office/desk-based roles are agile by default and do not have a fixed desk or office space. Agile roles enable our workforce to work from home and come together to work collaboratively when needed. This way of working provides greater flexibility particularly in relation to the time and location employees can work, subject to the requirements of the service and individual jobs.
We are trying out different options for ways of working at our Agile Hub in Atlas House.
Supporting a work-life balance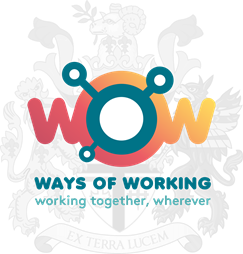 Our ways of working programme supports a healthy work-life balance along with some of our other benefits. We offer an annual leave from 23 to 30 days depending on grade, with the opportunity for all to purchase more each year. To support our workforce with family-related matters, we offer a whole range of support including parental leave, maternity leave, adoption leave and a flexible working policy.
Well-being in work
Well-being in work is really important to us and we support this by offering flexible ways of working and having a leadership culture of openness and communication. Our Chief Executive holds a monthly 'Conversation with Kath' which everyone is welcome to join.
We work closely with our well-being group and mental health first aiders to support our workforce in developing a healthy work-life balance and encourage them to adopt a healthy lifestyle, offering hints, tips and initiatives which they can participate in.